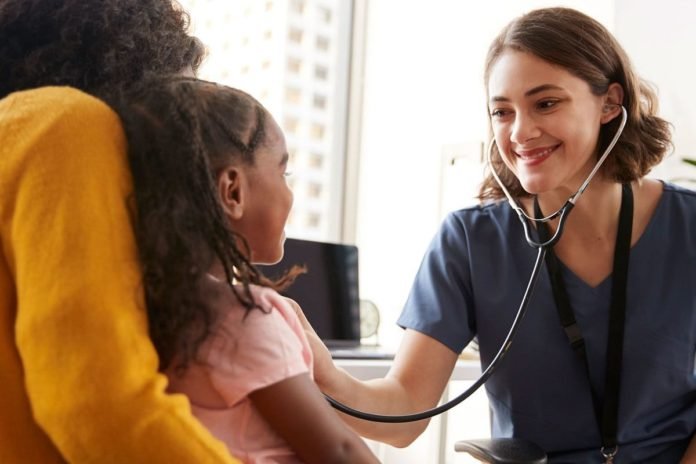 Family nurse practitioners provide care to a range of patients, from infants to the elderly. It is both a rewarding and fulfilling career, filled with providing much-needed care to families and individuals suffering from a range of illnesses and diseases. It differs from a registered nurse, as it specializes in family care, and an FNP can administer medications and diagnose patients.
What Do They Do?
On a day to day basis, family nurse practitioners see many different patients, helping them with any health concerns they may have. Many times, they work with the same people for many years, so familial bonds with patients are common. They provide x-rays, ultrasounds, and send patients to specialized areas if they need it. FNPs can also administer certain procedures such as stitches, injections, and small incisions. Depending on where they are trained, there may be more procedures they can perform.
What Education is Required?
After qualifying as a registered nurse and receiving their nursing certifications, they must attain more nursing certifications in their master's or doctor's degrees. They also have to work over 700 hours while training, and finally, they must pass the FNP board examination.
How Much Do FNPs Earn?
Generally, family nurse practitioners earn between $80K and $100K per year.
Where Do They Work?
FNPs work in clinics, hospitals, practitioners, and sometimes, they even set up their own practices.
As you can see, a family nurse practitioner is a career involving responsibility and one that allows you to provide care for those who need it. You might wonder, why should I consider being one? Here are the reasons a career as an FNP is a wise option.
High Demand
When it comes to healthcare, there is a growing need for applicants. Due to a greater need for preventative care and the ever-increasing population, more and more FNP jobs are becoming available. This means, if you gain your nursing qualifications and attain the right amount of experience, there is a high chance of landing a job at the end of it. To many, this is a huge deal, as the job market can be tight. If career stability is something you desire, then this is a career that will allow you just that. You just need to put the work in to get your nursing certifications, first!
Intellectually Stimulating
The path to becoming a family nurse practitioner is one that entails years of education and experience, and because of this, vast amounts of knowledge are acquired along the way. Before you can call yourself an FNP, you must first attain your nursing qualifications in your master's, and then gain even more expertise while gaining your work experience.
The learning never ends, too! In the world of healthcare, knowledge is ever-expanding, and there will always be new things to learn. If you are worried about working a dull job that doesn't stimulate your brain, an FNP is not one of them! You will be learning more and more about healthcare until the day you retire. So, if you want to keep your brain sharp and forever expand your knowledge, an FNP could be a career path for you.
You'll Become More Caring
Of course, to become a family nurse practitioner in the first place, you must be a caring individual. As time goes on, however, that care only grows. When you deal with a wide range of patients' day in and day out, and you witness the most intimate moments of family's lives, you learn to empathize deeply. You will witness death, chronic illness, and growing families that are full of love.
The range of perspective you will encounter will adjust your mindset and make you even more open-minded, and you will care for everyone in equal measure. After all, your job is to provide care, so over time, it will grow larger and larger.
It is Less Stressful than Other Nursing Careers
While any nursing job comes with a certain level of stress, FNPs tend to deal with fewer high-stress situations than other nurses. On their shift, they usually see to families who aren't in emergencies, which differs hugely from those who work in hospitals and the ER. If anything, the stress of acquiring nurse certifications will surpass the stress of being on the job. Of course, there will always be difficult patients and tricky situations, but if you are an organized individual, you would be able to deal with them well.
The Ability to Open Your Own Practice
One of the unique parts about being an FNP is that you have the opportunity to open your own practice! This one is for the most ambitious. You could be your own boss and provide care to a range of patients each day. Knowing that there is an increasing demand, it is a business venture which a high chance of success, alongside the ability to help people.
If you are somebody who is a mixture of caring, ambitious and has a lot of experience tucked under your belt, then becoming a family nurse practitioner with your own practice could be the perfect career path for you.
Extra Authority
Family nurse practitioners have much more authority than registered nurses, and this includes the ability to diagnose patients and prescribe medications. This extra level of responsibility is perfect for someone who likes to have more control in their daily job and seeks to climb the ladder in a career. If you are already a registered nurse with a lot of ambition, you should consider investing in more nursing certifications and beginning your path to becoming an FNP.
New Perspective on Death
Unfortunately, nurses are witness to a lot more death than the average person. For some, this could put them off instantly, but for others, it can provide a little comfort.
Once you have acquired your nursing certifications and other qualifications, you will be dealing with real-life people in real-life situations, and sometimes, that includes witnessing the death of a patient. No matter your experience, this is never an easy thing to deal with, but over time, you will become adjusted and will be able to handle it well. Not only that, you may come to gain a new perspective on death itself.
Death is part of life and is inevitable for everyone. For the average person, they do not need to deal with death very often and can go about their lives happily ignoring the thought of the end. For those who deal with it regularly, however, they come to understand death as a natural process of life. As a nurse, you will come to accept death as an inevitability, and you will be more likely to not take your own life for granted. Not only this, but you will become a pro at handling grief! This skill will transfer over into your own life, so if you experience a death in your own family, you will be an expert at helping others during their grieving period.
The Bond You Will Share with Other Nurses
There is nothing quite like a nursing friend. As a family nurse practitioner, at times, you will a little help. Nursing friends are the best people for that! You will gain friends throughout your FNP experience, from the moment you are striving towards your nursing certifications to the moment you eventually retire, you will have the best kinds of people around you.
Due to the nature of nursing, nurses can be some of the kindest souls in the world. If these kinds of people surround you, then you are sure to make some of the best friends you will ever have. At times, you will need a shoulder to cry on, or just someone to share a laugh with about your crazy day, and no one will understand you better than another who works in the medical field.
Connection with Patients
As an FNP, you work extremely closely with patients. Many times, you see regular patients over the years, and this creates a strong bond. Unlike working in the ER, you will have familiar faces that walk through the door, which gives you a strong sense of community. As well as this, you will see the direct impact of the work you do. A girl you once cared for when she was 7 might walk through your door at 15! This closeness with patients is like no other and will give you a sense of fulfillment.
When striving towards your nursing certifications, it helps to remember all the faces you will be helping, and remember just how brilliant of a career you will be a part of. The road to being an FNP isn't an easy one, but it is one that results in a life-long career working closely with patients and forming bonds like no other.
A Healthy Wage
The transition from a registered nurse to a family nurse practitioner is not just about extra nursing certifications and more responsibility – it also includes a decent pay increase. On average, a registered nurse earns $70K, while an FNP can earn between $80K-$100K, and even upwards of that! There are lots of chances to earn more as an FNP, especially with the option of opening your own practice.
This will suit you if you want a secure wage that surpasses that of a registered nurse. Money might not be the main factor that drives you towards nursing, but if you have the chance to earn more, why wouldn't you pursue that?
Respect from Others
As a nurse, you contribute greatly to society, and others can see that. A family nurse practitioner gains respect from people they meet as they are working in a sector that provides medical help to those that need it, and most people value that highly. After all, you might just have provided healthcare to their mother, sister, father, or brother!
Not everyone can be a family nurse practitioner, but those that can gain instant respect from those around them. Think about when someone introduces themselves as a doctor, midwife, or nurse – you instantly think of them as intelligent and giving. Well, the same goes for the other way round! After all, being an FNP isn't an easy job, and is one that warrants the utmost respect.
The Job is to Make People's Lives Better
The very best thing about being a family nurse practitioner is that the job is to make other people's lives better. Whether they are suffering from chronic illness or they have symptoms and want to get checked out, you are giving a service that actively enables people to live their lives to the best of their ability. That truly is a magical thing and something that one can be proud of. Not every job is about care, but nursing is.
When people step through the door of an FNP, they know they are stepping into the room of a person who is there to provide them with education, peace of mind, and any medical help they need. It's a job all about giving, which makes it one of the most rewarding careers of all.
With so many benefits stemming from a career as a family nurse practitioner, you might wonder if you are the right kind of person for the job. It's not an easy role, and it takes a lot of dedication, hard work, and a whole lot of education to acquire the nursing certifications needed. To be an FNP, you must have these qualities –
Empathy
Responsibility
Integrity
Strong Communication Skills
High Organization Skills
Confidence
In other words, you must be willing to put everything into the career, and then some. After all, the patients will be relying on you.
A career as an FNP is one of the most rewarding out there, and with such a high demand for them, more people should look into it. If you dream of giving care to patients each day and going home knowing you helped others, then it is certainly a path you should consider.