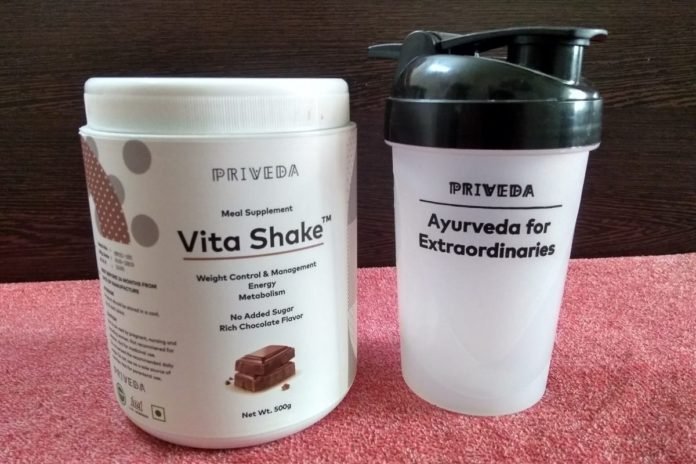 Review
According to advertisements, Priveda – Vita Shake has everything you want in a meal replacement shake. With different types of protein, vitamins, minerals, and extra ingredients added for weight loss, Vita Shake seems to be a well-rounded product.
But there are questions about Vita Shake that have to be answered before you take out your credit card. What's in this product? What does it taste like? Is it expensive? And most importantly, how can it help you lose weight?
I intend to answer all of these questions and more by looking into Priveda – Vita Shake a little further.
How Priveda Vita Shake Can Help with Weight Loss
Vita Shake is a diet supplement shake, a product that probably associates with athletes. However, when diet supplement shakes are used as meal replacement shakes, products like Vita Shake can do a lot for your weight loss efforts.
Meal replacement shakes significantly reduce your caloric intake. Instead of eating a full, calorie-filled lunch, for example, most weight loss shakes are low-calorie and low-fat. Products like Vita Shake also contain enough fiber to fill you up and keep you from overeating later in the day.
Protein itself does a lot for weight loss. Most nutritionists recommend increased protein intake, along with decreased carbohydrate intake, for optimal weight loss. To lose weight, you should be consuming about three-fourths of your ideal body weight in grams of protein per day.
Fitting in that much protein may be difficult, especially if you're not used to eating a balanced diet. Using a product like Vita Shake can help you increase your protein intake.
Of course, one of the stipulations of any high-protein weight loss plan is that the protein you're consuming is quality protein. To determine if that's what Vita Shake provides, we'll need to take a closer look at the formula.
The Vita Shake Formula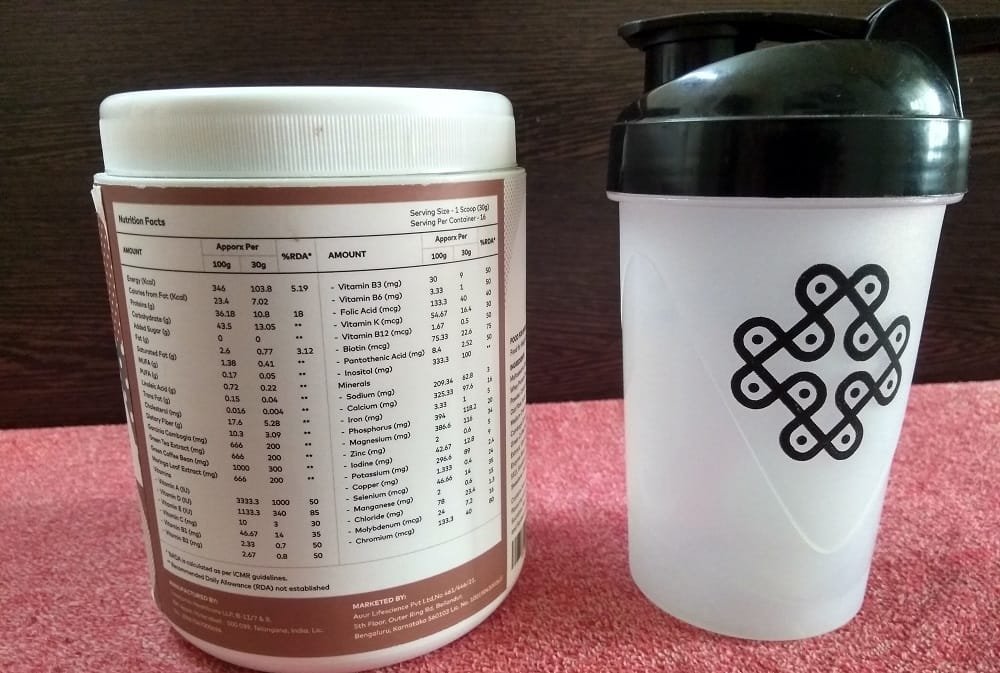 According to advertisements, Vita Shake contains a perfect blend of 30 vital nutrients with 0 added sugar to take a multi-faceted approach to weight loss. It includes maltodextrin, oat fiber, green coffee bean extract, moringa leaf extract, and a wide range of vitamins & minerals. Together, they comprise 30 grams of nutrition per serving.
Protein develops lean muscle mass, which in turn speeds metabolism and breaks down fat.
The ingredients in Vita Shake include:
Soya Protein Hydrolysate: A standard soya protein form, soya protein hydrolysate delivers all the benefits of soy protein without the side effects. While many soya protein forms cause bloating and intestinal gas, soya protein hydrolysate is hydrolyzed and predigested to eliminate these effects. This protein form also gets to work faster than many other forms.
Green Tea Extract. Green tea is packed with enzymes, amino acids, and vitamins, adding health benefits to the body. It also reduces body fat by a small percentage. This particular brand has no caffeine, providing all the health benefits without the side effects.
Whey Protein Concentrate. The least filtered whey protein available, whey protein concentrate yields up to 70-85% protein and approximately 5% lactose. It is digested quickly so you can get the amino acids you need when you need it. Whey protein concentrate is rich in BCAAs (branched-chain amino acids) needed for muscle growth. Whey protein concentrate digests quickly, providing appetite suppression.
Calcium Caseinate. A casein protein derivative, this slow-digesting protein takes hours to digest. It provides a steady amino acid release throughout the day and may increase satiety.
Just by looking at the formula, I can tell that manufacturers did their homework when selecting ingredients for Vita Shake. Each protein form has its benefits and role in the weight loss process.
With the addition of Garcinia Cambogia extract for fat burning and digestive enzymes for absorption, manufacturers have created a pretty impressive shake. These extra ingredients give Vita Shake an edge over the competition.
How to Use Vita Shake
Vita Shake usage instructions are pretty straightforward. Manufacturers recommend combining 1 scoop of powder with water or milk. You can take Vita Shake whenever you want, but the best times are as a meal replacement, with meals, after exercise, between meals, or before bed. The effect lasts up to 8 hours.
With Vita Shake, there is no recommended number of servings you should take per day. You can go by the recommendation of three-fourths of your ideal weight in grams per day to calculate how many servings you'll need, or you can play it by ear.
Vita Shake Flavors
How a meal replacement shake tastes is a make-or-break deal. While some protein shakes are delicious, others taste bland or chalky.
Fortunately, customers say Vita Shake tastes pretty good. It comes in a royal chocolate flavor. The texture is smooth as well, so you won't have to deal with gritty or clumpy shakes.
What You Get When You Place The Order
It will cost you Rs.999 for 500 gm, and you will get a shaker bottle as well, which is of great quality. This may seem a little expensive, but considering the quality of the ingredients in Vita Shake, it's probably reasonable.
The Final Word on Vita Shake
I am impressed with Vita Shake. It has quality ingredients, a well-rounded formula, and you can start seeing results in 2 weeks. If you've ever thought about using a meal replacement shake to help you lose weight, Vita Shake seems to be a good bet.