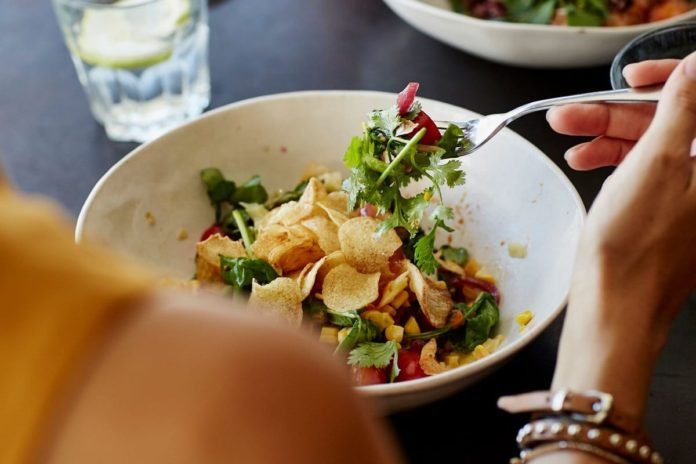 When we discuss plant-based meals and their benefits, the foremost factor affecting our brains is the significance of protein. We are all familiar with the fact that protein is the muscle-building nutrient of the body, and meat is the primary source. However, plant-based meals are devoid of meat proteins. Then what is the alternative source of meat protein? Do plant-based meals have any protein sources? Are those meals worth it? If you are also looking for answers to these questions, then this is your destination. Stay hooked with us to learn about plant-based protein sources and the best plant based protein meal delivery.

The 8 Best Sources of Plant-Based Proteins
1. Chia Seeds
They are tiny little seeds obtained from a desert plant Salvia hispanica. These tiny powerhouses contain about 3.5 grams of protein per two tablespoons. The essential nutrients they have are calcium, iron, and zinc.
2. Tofu
You must be familiar with this food, the most popular plant-based protein. Tofu contains about 15 grams of protein per 4 oz serving. An extremely versatile food, you can use it to make a smoothie, used as vegan cheese, and for fries and healthier starter.
3. Sprouted Whole Grain Bread
Whole grain bread contains about 6 grams of protein per slice. They are an excellent source of fiber and enhances the digestive system. It helps to prevent chronic diseases like cancer and cardiovascular disease.
4. Quinoa
You might not be familiar with this food; Quinoa is considered a "complete protein." It contains all the nine amino acids in small quantities. It provides 8 grams of protein per cup. If you are looking for protein substitutes in your diet, Quinoa and Tofu must be on top of your list.
5. Hemp Seeds
Adding to the seeds tally, here is another excellent source of protein for you. Hemp seeds provide about 6 ½ grams of proteins per two tablespoons. You can sprinkle them on your salads, smoothies, or you can have it as a dish.
6. Peanut Butter Powder
You must be familiar that Peanut Butter is an excellent source of protein. However, Peanut Butter Powder contains more protein per calorie. So, add Peanut Butter powder to boost the overall protein quantity of your food.
7. Oat
Oat is another wholesome food that is a must in your regular diet if you plan to lose weight. Whole rolled Oats contain around 11 grams of protein per cup.
8. Nutritional Yeast
Two tablespoons of these nutty yellow flakes contain around 8 grams of protein, enough dose of iron, and a plethora of B vitamins.
Though we have mentioned only eight different sources of proteins, the list is long, and believe us or not but there are several alternatives for proteins in the plant world.
Summing Up
We hope you have to find the answer to the most anticipated question. If you are looking for ready-made meals, Plant Sumo offers a plant based protein meal delivery. All you need to do is book your meal box or individual dishes, and Plant Sumo will make sure it reaches your doorstep. Get rid of cooking healthy foods with ready-made plant based protein meals.