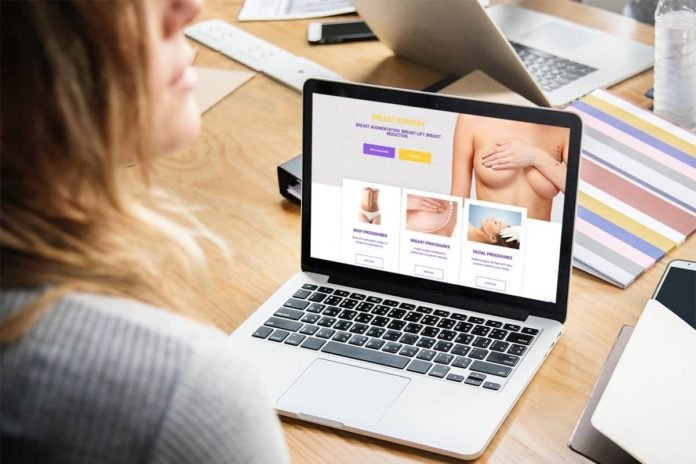 If your plastic surgery website is not getting enough traffic and you're barely seeing customers at your local clinic, you may need to re-evaluate your marketing strategies. For a local business, you can't simply rely on foot traffic. Instead, plastic surgeons must invest in SEO or search engine optimization in online marketing strategies.
Let's find out how SEO can help plastic surgeons expand their practice and increase revenue. When used correctly, cosmetic surgeons can promote their unique brand of plastic surgery services locally and beyond with SEO.
Ways Plastic Surgery Businesses can Use SEO
The world has a never-ending love affair with cosmetic surgery. According to recent Statista figures, Brazil leads the list with 1.4 million plastic surgery procedures, while the United States ranked second with 1.3 million procedures. More patients go under the knife for breast augmentation when it comes to the procedure. Other popular cosmetic procedures are liposuction, nose reshaping, and eyelid surgery.
With an optimized business website, you can provide the latest and most relevant information about these procedures and offer your expertise to your prospects. Digital Authority Partners said that SEO could promote plastic surgery websites to reach out to more clients. Consider the following SEO strategies to promote your plastic surgery practice online.
Helps Businesses Understand Their Audience
One of the most important first steps to promoting your business online is to learn more about your clients or patients. Having a clear picture of your clients will help you create better services, products, and offers.
Plastic surgeons may have a vast audience, such as people looking for cosmetic surgery experts. To reach people who need your services or products, you must segment your audience and create audience personas.
Create personas according to your audience's location, age, gender, language, educational attainment, and household income. It would also help to consider your audience's buying behaviors, previous cosmetic surgery procedures, interests, pain points, etc.
You'll have a clearer picture of your patients and their searching interests. A keyword research tool can help you learn more about your clients' search habits. Afterward, you can develop quality content according to your clients' search questions.
A reliable keyword tool will develop an extensive list of keywords on your content. As a result, your patients will appreciate relatable, dependable, personalized content and likely convince them to set an appointment.
SEO will create content that will draw more traffic to your website and, eventually, to your local office. People who already have cosmetic surgery in mind will acknowledge that your practice is the one they need based on your optimized website. More tips to better understand your audience:
Consider customer demographics
Get to know your competitors
Conduct a survey or interview of your prospects
Find out the common questions related to your keywords and topics
Improve Site Traffic
The goal of SEO is to rank websites higher on SERPs. When people search using your keywords, they will find your site on search engine results and become more aware of your services, products, or brand. SEO will help businesses create better marketing strategies to promote brand awareness and recognition.
A part of SEO is creating quality content that improves user experience. Google prioritizes sites that provide strong UX, the same for mobile sites. Here are strategies to boost site traffic with SEO.
Use on-site SEO to create a well-designed site.
Create quality, updated, and reliable content.
Use engaging page titles, headlines, and descriptions.
Improve desktop and mobile site loading times.
Use clean, bright, and well-described images and videos.
Generate Quality Leads
SEO can enhance your lead generation efforts and find effective ways to convert your audience to clients or patients. For example, a plastic surgery expert who would like to promote their expertise in a cosmetic procedure may use blog posts to improve traffic. As a result, people will find their posts, recognize their knowledge, and consider getting their services. But it takes more than these to create quality leads.
Include a strong CTA or call to action towards the end of your content.
Promote your healthcare site through social media. Add social media buttons so your audience can share your post or content.
Use link building to promote your content.
Take advantage of local SEO for a local cosmetic surgery clinic. Optimize your GMB listing (Google My Business), improve your mobile site, local link building, citations, and social listening.
Showcase Your Cosmetic Surgery Expertise
SEO showcases your EAT or expertise, authority, and trustworthiness. As a result, EAT can promote your business and practice's credibility, site ranking, and reach.
Your optimized content will promote your expertise, talent, and skills. People will look up to your website to find expert answers to their cosmetic surgery questions. SEO can help you establish a brand that people will trust and thus, encourage more clients to book your services.
Start a blog or create content and talk about topics that highlight your expertise.
Always promote accurate, precise, comprehensive, and helpful content.
Include new information. Make your site the mecca for everything new about cosmetic surgery.
Support your content with high-quality links from authoritative sites.
Include your sources and author information.
Overtake Your Competition
SEO can give you a head start in your industry. But, remember, your website will appear together with your competition online. Therefore, it would be best if you had SEO to rank higher and maintain this rank for a longer time.
Your prospects will see your cosmetic surgery practice in the lead and, thus, will more likely consider your site and book an appointment—some strategies to overtake your competition with SEO.
Create relevant, helpful, high-quality, keyword-rich posts, articles, blogs, descriptions, and videos.
Use only well-researched keywords.
Monitor your competitor's SEO strategies.
Stay ahead with search engine updates.
Final Words
SEO is a collection of strategies that promote professional practices such as cosmetic surgery. A well-optimized plastic surgery site can help you understand your clients, boost site traffic, create leads, showcase your experience and expertise, and rank higher on SERPs. In addition, SEO highlights your professional website, which translates to better revenue and brand recognition.