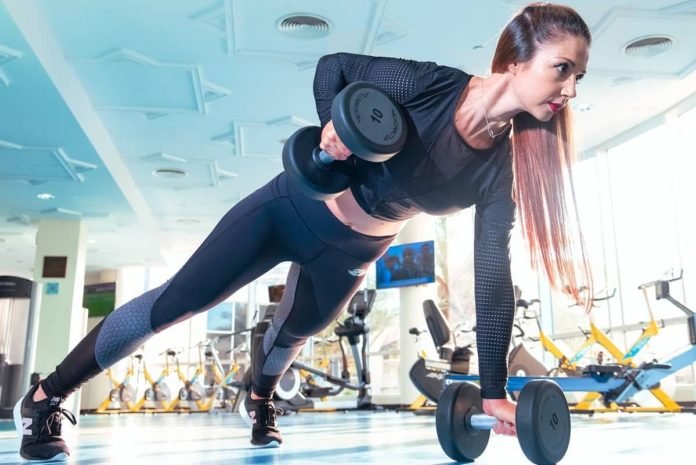 Are you worried about how unfit you are these days and how you will look on those new year selfies? Or do you just worry about staying healthy? Well, the good news is there's so much you can do these days to keep healthy and get in shape by the end of the year. There are a lot of elements of your daily life that you can easily gear towards being healthier. Let's have a look at some of these.

1. Exercise
If you're serious about getting fit and healthy the best way to do so is to exercise. You need to make sure you have a regimented exercise regime. It's a good idea to try to do something a few times per week. If you can get into the habit of regular exercise it's going to benefit you even more. And the good news is you don't even need to join a gym to do regular exercise. You might think about going for a run on a regular basis, or going swimming.
2. Drink Plenty of Water
Okay, another fantastic way to stay fit and healthy is to make sure you drink plenty of water. It's estimated that you should be drinking at least two to three liters of water per day. This helps keep you hydrated and leaves you feeling refreshed and revitalised. Water is the elixir of life, so it's important to drink as much as possible. It's also a fantastic antioxidant and can flush your system.
3. Use a Health Management System
If you're looking outside the box and you want another option for healthy living you should use a health management system. This is a technology driven health management service. It will help you monitor your health and lifestyle. If you are not sure how to use this, you can take help of medical experts online. You can find out everything that you need to know about losing weight and other health issues.
These systems can track what your health is doing and come up with personalised care plans. They are an excellent choice for people with serious illnesses and diseases. And they are a vital part of maintaining health and fitness.
4. Have a Balanced Diet
One of the key ingredients to a healthy way of life is making sure you have a healthy and balanced diet. This doesn't mean you have to take on a crash diet; in fact, you shouldn't because these are counter-intuitive. Instead, you need to be sure you have a good balance of food groups. You need fibre, protein and carbohydrates. Make sure you're getting your five-a-day of fruit and vegetables. And try to replace things like red meat with white meat.
5. Make Sure You Sleep Well
You have to make sure you get the right amount of sleep each night. Aim for around six to eight hours, this is the average recommended amount. By making sure you get enough rest you leave yourself refreshed and revitalised. Your brain will be rejuvenated and ready to face the day ahead. And your body will be regenerated and ready for the rigours of more exercise. Sleep is very important in daily life for several reasons, not least because it helps with your health.
These days more and more people seem to be preoccupied with a healthier lifestyle. And the good news is that there's plenty that can be done to stay fit, healthy and in shape. As you can see, this post details just a few of the great ways you can have a healthier lifestyle. Try to think up some ideas of your own too, there are plenty.