All those ladies that aren't blessed with natural curves can use this hot summer's bold and bright colors to make themselves look curvaceous. Summer is all about vibrant colors which catch your eye and these punchy colors are what slender girls should be using to direct the eye to certain portions of the body.
The parts of the body that you want to divert attention from should be covered in darker tones. Using the combination of bright and dull colors and the right styles and cuts, you can create shapes that make you look curvier. Here's how you do it:
1. Color Blocking
Through colors you can draw attention to certain parts of your body and conceal bulges you don't like.
Outfits consisting of two tones or a different color top and bottom should take away attention from the shape of the body.
You can use color blocking to make yourself more curvaceous by getting bright colored tops with side panels. Choose tops in solid colors such as oranges, reds, yellows, blues and greens with side panels. The middle panel grabs all the attention while the darker side panels fade away.
Dividing your body into sections is another way of using color blocking to give the illusion of a curvaceous figure. Find a top that is of a single, solid color for the half your body that is above your waist and then use another color for your bottom half.
2. A-line Silhouettes
A-line silhouettes are the easiest way to create shapes. Brightly colored A-line skirts with a tucked in top that have a slight poof to them (they don't just hang over your hips) make your waist look smaller than your hips.
If you really want to create contrast between your top and lower body then opt for a bodysuit to wear on top instead of a shirt.
A-line skirts and dresses are very narrow at the waist and then get wider at the hem, making the body look more curvaceous than it really is.
3. Peplums
Peplums are your best friend when you aren't naturally blessed with curves. Peplums usually have high necklines, are fitted at the waist and extend outwards at the bottom. Peplum shirts have a lot of shape, wear them with high-waisted pants or pencil skirts and you'll notice the curves instantly.
Because peplums do add so much shape to your body, you're going to want all the attention to be on them. Get yourself peplums with bold summer colors. Sunshine yellow peplums paired with white or black slacks will make a sharp outfit for work. Focus on contrasting different colors.
4. Tailored Outfits
Outfits that are too large for you should be tailored to better fit your body. If you're someone that is thin, avoid neutral colors like blacks and brown because they could make you look squarish.
5. Layering Outfits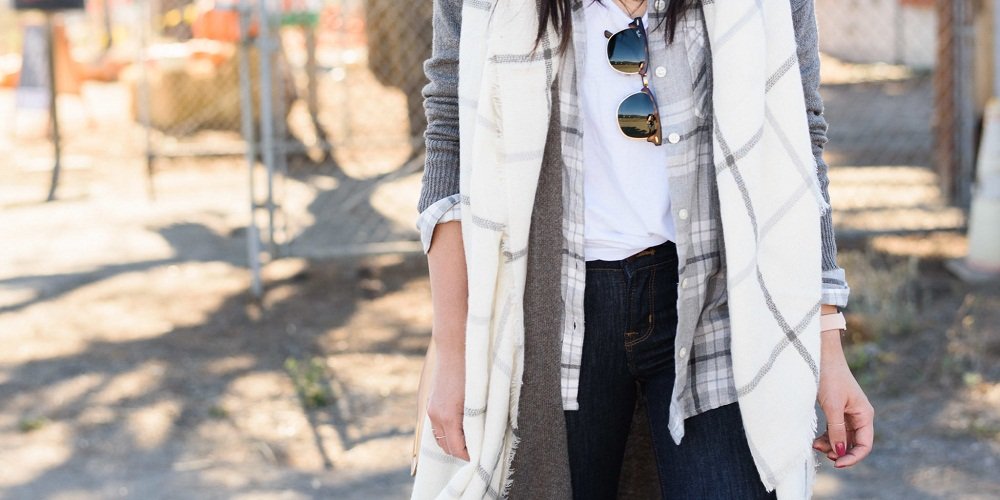 Another way of breaking up outfits is layering. This summer mix & match layers of different colors to break up the optics. Layering adds a bit dimension to your body; for example, if you want to fake curves in your bodycon dress then slip on a jacket or blazer on top.
Play with color combinations to create enough of a diversion from your straight body type.
6. Detailed Tops
When you have a straight body type you should try and go for tops that have detail such as ruffles, are ruched or have drapes around the neckline. Details on your tops will again add more dimension to your upper half. Because these details do not stick to your body they subtly hide your slender physique.
If you have a slender body, pairing it with a loose-fitting top that has a detailed neckline will make your upper half appear bulkier.
7. Lower Necklines
High necklines can actually accentuate your curves if you have them but if you don't have the body then they can look can make you look flat. Necklines that are way too low would only emphasize your lack of curves.
Slightly lower V-necklines draw attention to your face and your beauty bones. The idea is to wear punchy colors that prevent the eye from traveling elsewhere. The vertical impressions created by the V enhance your slender figure without making you look boxy.
Try putting on a shimmering pendant that rests on your beauty bones or a longer necklace that sits way below the neckline.
8. Elongating Your Shoulders
Other than adding shape by making your waist appear smaller and hips wider, you can also create lines to your silhouette by elongating your shoulders.
Wearing off shoulder tops and scoop necklines are your best bet when it comes to making your shoulders look wider but be sure that the neckline does not dip too deep. A neckline that descends too low will make you look flat chested.
Again, since you want to grab attention to your top half, do this with bold and bright colors.
Save