The cheesecloth is an indispensable tool in cooking and food preparation. What can I use instead of cheesecloth? Here are some options.
Cheesecloth is made from a fine mesh of cotton used for straining or infusing liquids in cooking. It is called cheesecloth because it is primarily used to strain the curds produced in making cheese. It is also very useful for straining broth, soup, or even jelly.
Others use it for making pouches of seasoning from herbs and spices. However, some people prefer not to use cheesecloth because it quickly comes apart.
When you look around in your kitchen, you will realize that there are other materials which you can use as cheesecloth. The important factor in straining is the mesh size and material.
If, for some reason, it is not available, what can I use instead of cheesecloth? Here is a list of cheesecloth alternatives in case you do not prefer to use cheesecloth or cannot find one.
1. Meshed Bags
A fine-meshed bag is similar to the bag used for making almond milk. Most meshed bags are made from nylon with varying sizes. The advantage of using them is that you will not worry about the material being stretched over time, plus most of them are resistant to odors. You can even fold the mesh bags for a finer straining.
2. Cotton fabric
Any material made from cotton fabric can be a potential substitute for cheesecloth such as a cloth napkin, bandana, or even scrap fabric. Check the mesh sizes if it works for the liquid you will pour.
Make sure to choose the fabric you will not use again because the liquids can permanently stain the fabric.
3. Flour sackcloth
These sack cloths made from thin cotton towels are mainly used to store flour. Compared to cheesecloth, flour sacks have a tighter weave. Using flour sack cloth may take more time than the standard cheesecloth, but it will give you the cleanest pulp free liquid.
4. Pantyhose
A pantyhose can be an effective strainer by stretching a pair of pantyhose or tights on a large bowl. It is also perfect for making spice pouches which you can boil with the broth to create intense flavors.
5. Handkerchiefs
Large handkerchiefs are suitable for sieving and straining because of its cotton material. Not to mention these are one of the most accessible. It is cheap, reusable and can relatively be easy to clean.
6. Tea towels
For yogurts, cream cheese and ricotta cheese, you can use a tea towel to remove the liquids efficiently.
7. Chinois
Another good alternative is chinois which is a finely meshed conical sieve for straining soups, purees, sauces, and custards.
8. Fine wire sieve
A fine wire sieve can be adequate for straining broths and cheeses, but it is not suitable for jelly. Moreover, the mesh size is not enough to strain very fine particles.
9. Coffee filter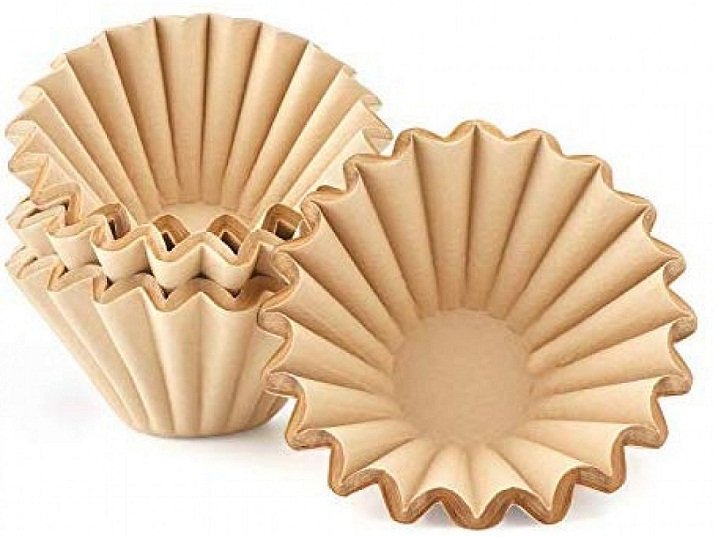 The coffee filter is a great alternative for cheesecloth because it is disposable and readily available at home. The primary purpose of the coffee filter is the same as that of cheesecloth, and you can expect to have good results when using this.
10. Muslin bags
A muslin bag is made of cotton fabric with a plain weave. It has a variety of weights depending on the material used such as delicate sheers or coarse sheeting. Because of the cotton fabric and weave, muslin bags can be used as a tea bag and a substitute for cheesecloth.
11. Diapers
Besides the alternatives mentioned above, the old school cloth type of diaper can be used as an alternative. When you decide to use this, make sure to mark it using a pen so as not to mix it with other diapers.
Now, it would be easy to cook soups, broths, and sauces because you have alternatives to cheesecloth. You can stop asking yourself about "What Can I Use Instead of Cheesecloth?" because we've listed above the best substitutes for straining.
Whatever material you choose, ensure that you clean it properly before and after using. If you think the cloth is not clean, get a new one. With the variety of options, you will never run out of cheesecloth ever again.