So the long summery hot days are gone and here comes the chilly cold nights that are long and dark. With the departure of summer season comes the hottest and latest fashion trends of the winter season and trust us, they are worth melting for! So here are some of the best picks of the season that will take you from the office to the bar and to everywhere in between.
This season has presented us a wide range of styles ranging from different materials to different fabrics and we simply cannot stop drooling over it. In simple term, there is something for everyone!
Hottest Colors Of The Season
Although this dialogue is evergreen and there's simply no doubt in this, but still let us make it clear. Black is simply black. And when paired with classic white, it makes one of the hottest winter color in the town. Along with this combination, the other colors that make a wardrobe bright are red, pastel colors such as pink, light blue, yellow, green and lilac. You can either choose to wear them in plain monochromatic order or can combine them for a traditional bicolor.
The Big Belts
Yes, you heard that right, big belts are back with a fury and are creating a sensation in the fashion industry as well. Although the huge size is not chosen by the designers, but a wide belt that can accentuate your figure giving the illusion of an hourglass figure is a hot trend! They go best with a contrasting color, giving your dress a makeover in a jiffy, so go ahead and make your waist look even hotter as you step out.
Favorite Bags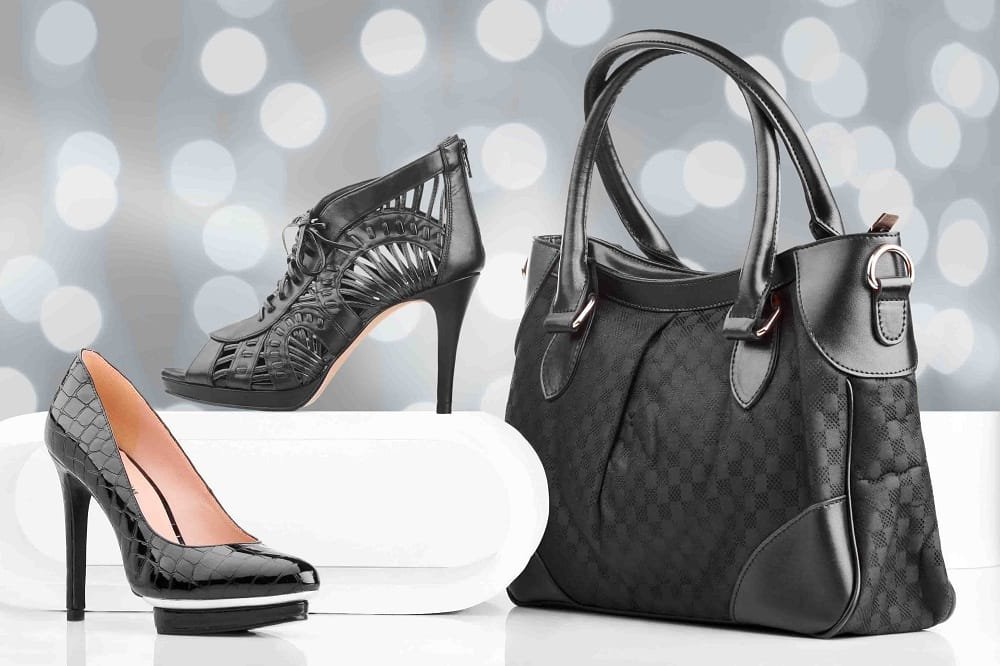 For the Fall Winter 2018, unlike previous years where white and black were predominant, more colorful bags, monochrome patterns or a color block dominate the trend. Exquisite patchwork and bags in exotic leather are also the talk of the town this season. A Crystal clutch purse for women is another one of the most compelling trends this season for evening parties.
Statement Shoes
Having a glance at the constantly creative footwear that designers offered the obstinate fashionistas this season we found out that furry boots, embellished heelless heels, pink pom-poms on silver sandals and hot knee-high lace up boots are the biggest trends. This is just a modest bunch of all the silly and unique shoes that were shown but made a statement.
Must Read: Celebrate This Winter In Style!
Dominant Prints
Checks, stripes, zebra print, diamonds and Rorschach-style themes all dominated the runway design month. High contrast prints like black and white, optical style illusion prints are all prepared to be seen on the streets in a big way this fall. Patchwork, a holdover from the spring/summer trend of 2017 was also a designer's favorite. The grafting and dicing of hides, denim, knitwear themes and snakeskin indicated exactly how effective the juxtaposition of hues, compositions and fabrics could be. However, this is a style that ought to be worn with a lot of caution.
Fluttering Fur
Knowing that the winter season is cold and chilly designers took complete care of the warmth department to overcome the frosty season. Fluttering fur has made the hottest new trend this frosty season. Fur stoles were all over the runways looking so very chic. Eskimo-style fur hoods and classic fur coats caught the eye on the catwalk in all four fashion capitals this winter season.
The Eighties Are Back
After the craze of summer's seventies fashion trend you will see a strong influence of eighties and sixties style, all nodding to the Victorian age this season. Black and lace were put together to create a Victorian style look. Mini-midi or maxi, it doesn't matter; all of them will look chic this season. Skinny denims are still a trend, though palazzo's and cropped at the ankle are also trending. Puffy sleeves are also making a huge comeback.
Also See: How To Solve Dry Lips Problem?
Must Have Accessories
Accessories make all the difference. A scarf tied in a bow style, a maxi belt with a basic dress or vintage brooch is what you need to accessorize this season. It's time to raid your grandma's jewelry box as vintage brooches are back with a bang. Gloves are also must haves this winter season. You can also ditch your contact lenses as bold frames are in this season. Also, ladies, designer clutch purse can be a great accessory to flaunt at holiday parties. Play it smart with accessories – a layered necklace is perfect for a deep neckline while a high neckline is best accompanied with chandelier earrings and statement bracelets.
Capes and Ponchos
Capes and ponchos are one of the most versatile and chic trends this season. Both are key pieces in this season's play with layering and proportions. This hot new trend is hitting the street style in Aztec or graphic designs to luxury color block check monogrammed blanket poncho and is proving to be the cover up of this winter fashion trend. If you can pull one off, capes are the best alternatives to coats in mild weather. The easiest way style capes and ponchos to modernize the rest of your attire with plain neutrals or even pastels to add a little color.
Soft Velvets
A reminiscent from the 70's and 80's the soft velvets were possibly one of the most luxurious materials in vogue this season. Velvet has had a great impact on this year's fall trend. It has evolved beyond the boring skirts and leggings to jumpsuits, dresses, , crop tops, evening gowns and statement blazers. As it is a bit tricky to pull off velvet in lighter shades, deep and bright hues are the best bet. Additionally, while carrying a velvet dress, do remember that one item of velvet is enough. Pairing it with velvet leggings and a velvet clutch purse might be an overkill.
We adored the new fall/ winter 2018 fashion trends to bits and just can't wait for the chilly winters to arrive in order to experiment with our favorite looks!