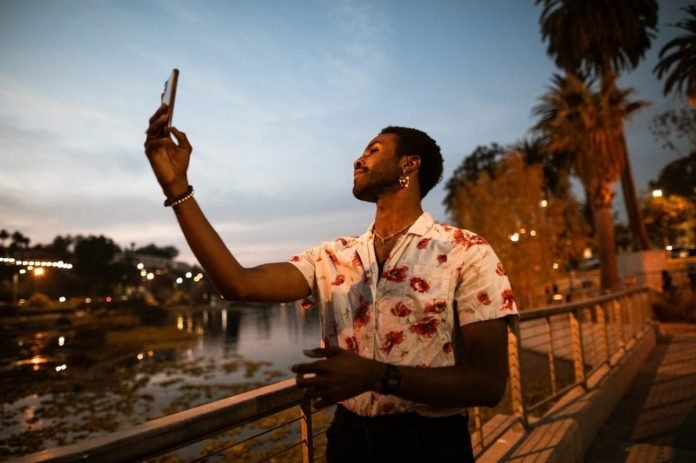 The new season brings the most fabulous fashion trends with it, something we all look forward to eagerly. Other than that, some trends stay alive because of the celebrities who carry them flawlessly.
If you are a fashion freak, why not take some fashion inspiration from your favorite celebrities? What if they have something worthwhile in store for you? Not only is it interesting to upgrade your wardrobe like this, but it might help in exploring your fashion sense. From Kendall Jenner to Gigi Hadid and Selena Gomez to Rebel Wilson, these celebrities know how to shine in the ever-so-glamorous world.
If you wish to modify your style, it would be best to look up to such celebrities as they know what's in fashion. So why not give it a go right away? Here are six jaw-dropping celebrity fashion trends that you can pull off without any hassle. Let's dive right into them.
1. Jumpers in Bold Colors
Many celebrities like to keep it simple yet chic, and what better way to achieve that look than wearing a jumper? If you love bold colors, try experimenting with them and follow the lead of the famous ones. Take a red jumper as an example, which is the hottest color in the fashion world. Even the most stylish celebs know how to look perfect in bold jumpers. It does not matter if you invest in a sweatshirt, turtleneck, or loose-knit jumper; try to buy a bold color. Your winter wardrobe will soon thank you for jumping on the bandwagon. And fortunately, these chic stars do not hesitate to wear plus size dresses as they actively promote body positivity. All they care about is a standout piece, which speaks for all shapes and sizes. So if you are looking for a perfect fit for yourself, know that there are plenty available.
2. Bright Puffer Jackets
Puffer jackets are everyone's favorite, and why would celebrities disagree with that? Winters call for the need to cover up, but that should not stop you from looking chic. Look at famous models like Kendall Jenner, Kate Moss, and Cara Delevingne, who slay in bright puffer jackets. These puffer jackets are perfect for the winters and look amazing on everyone. To complete the look, pick a bright-colored puffer jacket and pair it with skinny jeans. You can wear high boots to complement the outfit, and you are good to walk in style.
3. Crop tops to the rescue
Celebrities like Nicki Minaj and Selena Gomez love to wear crop tops, both in winters and summers. So why shouldn't you do the same? Wearing crop tops may not sound too trendy, but try to take the celeb's advice over it. Crop tops are not only easy to wear, but you also get the oh-so-comfortable vibes in them. To rock an outfit with a crop top on, try to pick out the right items. You can start with a bold crop top and style it with high-waisted jeans. If it is chilly out there, grab an oversized coat or jacket to nail the look. It is by far the chicest outfit, which is a part of every celeb's daily life.
4. Sequin Dresses
Ah, finally, the time is near when you have to attend that super special event. You must be eyeing a perfect outfit for the occasion, but it might be out of your budget. In that case, look no further and let the celebrities come to your help. To dazzle everyone, go easy on yourself and invest in a sequin dress. A-list celebrities such as Florence Welch know the value of wearing a statement dress, especially a sequin one. Consider this classic blend of sophistication and boldness, which will surely grab everyone's attention. While silver and gold always leave the best impression, you can experiment with unique colors like baby pink or lilac. As a sequin dress has a lot of weight and texture, opt for a well-fitted dress that complements your figure. In this way, you will achieve a flattering look, similar to a celebrity.
5. Head-to-toe Monochrome
While discussing celebrity fashion trends, one cannot possibly forget the charm of carrying a monochrome outfit. Take Emma Watson and Miley Cyrus as an example who carry the monochromatic outfits with elegance. To look and feel elegant, create an iconic monochrome outfit yourself. The best thing about wearing this outfit is you have a lot to play with here. Just pick out the items in the same color and test your designing skills. For instance, you can create a high-end fashion look by pairing a crop top with a long skirt and the same colored coat. You can also wear straight trousers with a fitted shirt and jacket on top. By dressing in the same color head-to-toe, you will create an eye-catching and sleek outfit. This monochrome look is simple to style and carry. Moreover, it will blend well with different occasions, formal-informal both. Something like this is fashion-forward and appreciated the most by many celebrities.
6. T-shirts Representing different Bands
While feminine tones like pink might trend the most, some celebrities bow down to no such thing. Some celebrities like Rihanna and Zendaya are more into edgy looks, creating a class of their own. If your fashion sense resonates well with them, try out a t-shirt from your favorite band and make it highly aesthetic. Many celebrities have been spotted doing the same. The best thing about wearing band t-shirts is they are cozier than other dresses. Through these shirts, you can channel out your punk personality and make an impression. Whether your t-shirt features the Rolling Stones or Guns N' Roses, let it become the award-winning trendy item you own.
The Bottom Line:
There's no right or wrong in today's fashion world, only what you can flaunt well. Like different celebrities, you also have the liberty to play with your fashion interests and create something meaningful. However, if you lack the motivation, get inspired by your favorite celebrities and pop some color in your wardrobe. Soon, you will start loving your closet even more.