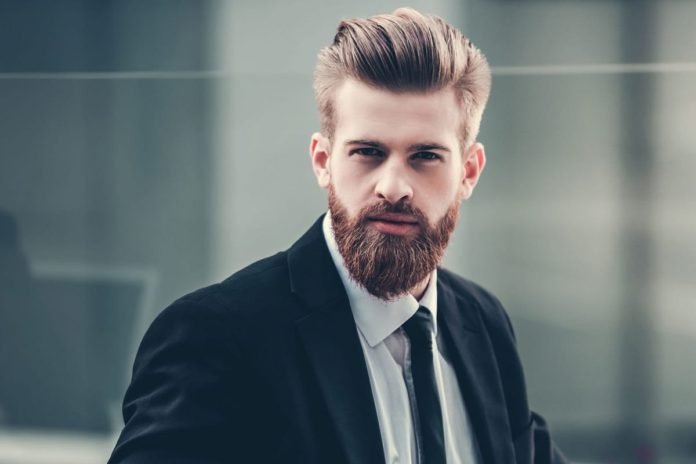 We all know about bad hair days but rarely do we talk about bad beard days. Yep! There are always those days when your beard will take on a life of its own, and surprisingly enough, this problem affects a lot of men today, especially those with straight beards, and can affect one's self-esteem.
However, men with curly beards don't have to face this problem as much because a curly beard is versatile enough to style as you like. Not only do they have a lush and thick texture, but curly beards are generally perceived as being attractive and youthful.
Nevertheless, this is not to say that men with thick and curly beards don't get bad beard days, because they do. They face struggles such as tangling, changes in texture, and thicker beards are more demanding in terms of hygiene as well, and require quite a lot of work in order to keep them neat and well-groomed at all times.
The moral of the story here is that beards come in all types of different textures, all of which have their own challenges.
Why Are Some Beards Curly?
The texture of your beard largely depends on how your follicles are shaped.
If your hair follicles are symmetrical, you're likely to end up with straight hair, and if your hair follicles are asymmetrical then you'll have oval shaped beard hair that grows lush and curly.
In some cases, you can still grow a curly beard even if you have symmetrical hair follicles, just as long as there's an uneven distribution of keratin on the hair shaft. Sometimes, a beard gets wild and curly because of dehydration or dryness that causes it to become stiff.
Dryness, in particular, is often caused by washing the beard with harsh shampoo products that contain moisture-stripping chemicals. The general rule of thumb with beard maintenance is that you should ideally wash it once per week, and even then use a beard-only shampoo.
Those new to the beard game often make the rookie mistake of washing their beard too often, which is what damages it early on. The only product you should use on a daily basis is beard oil. The shampoo should be reserved for use on a weekly basis, and make sure to apply it while showering to minimize moisture stripping.
As mentioned, dehydration and poor hygiene can also cause the beard to dry up, and the dryness is often caused by stroking the beard with unclean hands. Then you have food particles that get stuck onto the beard, which eventually lead to an unruly beard that's difficult to comb and control. This is why you have to be very careful with your hygiene when you have a beard.
On the other hand, you have to take care of your body from the inside out by drinking plenty of water, as this will help you moisturize your facial hair while preventing dehydration on your beard.
The Best Beard Products for Straightening a Curly Beard
1. Beard Shampoo
Wash your beard once or twice a week with specialized and organic beard shampoo and avoid using normal hair shampoo as it can potentially damage your beard in the long run.
2. Beard Conditioner
You can use beard conditioner on a daily basis, or apply it every other day depending on how dry your beard is.
3. Beard Beard Oil
It's extremely important to only use the finest beard oils that are made with organic ingredients, with no added artificial fragrance oils because they might damage your beard and cause it to dry up.
For the best results, we advise you stay away from beard oils that smell like fragranced candles, as they probably contain oils that shouldn't even be used for beard hair.
If you've got a dry beard, try the beard strengthening formula from Beard and Company, which comes with nutrients that are formulated to soften and strengthen a damaged beard at the same time.
Ideally, you want to use beard oil once per day and after washing with shampoo, or whenever your beard feels dry and curly.
4. Beard Comb
It's also important to choose the right beard comb for your beard texture. Cheap plastic combs from the pharmacy simply won't cut it, as they'll either break your beard hair or lead to split ends.
You'll also do well to stay away from cosmetic hair straighteners, most of which are made from timber that'll splinter and yank your hair out. For the best results, try the Kent 20T folding beard comb, which is made with a saw cut from high-quality materials that promise to never break the hair follicles.
5. Beard Balm (Beard Relaxer)
Use a beard balm every day as part of your beard grooming routine, and we're quite partial to the beard strengthening balm from Beard and Company, whose formula is great at strengthening and softening the beard, thanks to being made from organic import oils.
In this context, beard balm is often referred to als beard relaxer or beard relaxing cream. But basically, it's the same thing.
Best Beard Straightener Reviews
1. Seven Potions Beard Brush for Men
The thick bristles of this brush will not only make brushing your beard each day a breeze, but they also help to remove impurities and beard tangles without tugging onto the hair.
Another benefit of using this comb is that it naturally massages and exfoliates the skin while brushing, which helps to remove dead skin cells that cause itchiness.
You'll also enjoy the grip friendly oval-shaped handle, which is made from smooth pear wood, and it's the perfect size to use for both short and long beard hair.
Things we liked
Thick, board bristles
Effortlessly removes tangles
Grip-friendly pear wood handle
Things we didn't like
There aren't many cons to mention about this brush. It's pretty solid.
Verdict
The Seven Potions Beard Brush is a versatile tool that makes managing your beard super easy and simple, all while exfoliating your skin to prevent itchiness and it helps to distribute your skin's natural oils as well.
2. Wild Willie's Beard Butter by Manskape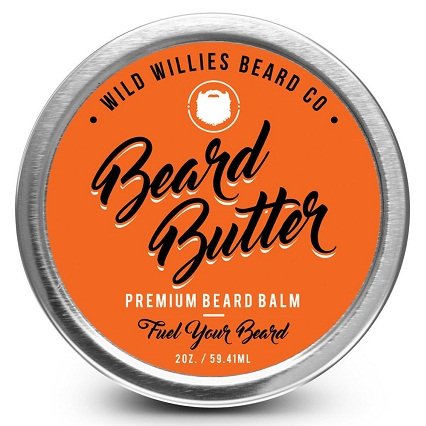 The Wild Willie's Beard Butter from Manskape is hand-mixed from a combination of 13 organic ingredients, all of which are sourced from Georgia. It's free from artificial fragrances, colors and perfumes, and has a slight aroma of rosemary with top notes of Cedarwood.
While most beard butters are made with either beeswax or shea butter, Wild Willie's is made from both these ingredients, which enable it to hold your beard in place all day long.
It has a nice solid, non-greasy texture to it that makes it easy to apply, and the best part is that it lasts and lasts, because a little goes a long way.
Things we liked
Made from 13 locally sourced ingredients
Made in Georgia, USA
Non-greasy
It has a delicate woodsy aroma
You only need to apply a little in order to cover the entire beard
Things we didn't like
Some users have complained about the smell
A few reviews also noted that this beard butter leaves behind a residue, but this could be the result of incorrect application.
Verdict
Wild Willie's has all the components you'd want from a beard butter, and would make the perfect replacement if you're dissatisfied with what you're currently using.
3. Remington S9500PP Pearl Pro Ceramic Flat Iron
If your beard is so unruly that you're unable to tame it using regular methods, then you might have to use some unconventional devices; enter the flat beard straightening iron. Granted, using a hot blow-dryer might cause your hair to turn brittle, but sometimes you do need a bit of heat to put your beard in its place, and a hair straightening iron might just be the solution you need.
While not as costly as some other models, the Remington has all the features you need to keep your beard straight without damaging it, and it comes at an accessible price tag too.
The only downside to this device is the on/off button, which is small and not exactly user-friendly.
Things we liked
Made with 4 ½ inches long and 1-inch wide of pearl infused ceramic plates
Features floating plate functionality
The heat peaks up to 400 degrees
Temperature control lock
Things we didn't like
The small on/off button is not user-friendly
Verdict
This is arguably the best hair straightener that you can use to keep your beard in check, and it's able to create a wide range of styles thanks to the rounded edges. The long plates are very practical too.
Conclusion
To wrap up, we cannot stress enough how important it is to treat your beard with the utmost care and pride. Groom it properly with beard butter and comb it every day, while making sure that you wash it once per week. Enjoy your beard the way it is, even if it's curly because having a straight beard might be a passing fad in any case.
Historically, men with curly beards have always made quite a significant impact on cultural events, but if you're unhappy with your beard, you can do something to change it. Use the right grooming products, and dedicate time to maintaining it in tip-top shape.