There are many types of bras available today. You'll have to carefully select the right one for the specific type of physical activity you'll be doing. There are bras for swimming, biking, hiking, running, elliptical trainers, yoga, and Pilates. When selecting your bra, choose one that offers comfort when you're exercising. Since exercise involves moving around a lot, your bra could affect your comfort.
Here's how bras might impact your overall countenance when you work out:

1. Design Match
One of the ways a bra could affect the comfort of your working out is by its design. A finely manufactured one will allow you to have a wide range of movements while doing your workouts. Your bra mustn't restrict your breasts and should provide support when moving around during your workout. If you have had breast implants, you should avoid wearing any bra with an underwire. The presence of one could irritate the implant and cause other health concerns, especially if you're doing intense training exercises.
2. Good Fit
Another factor that affects the comfort of wearing your bra when exercising is its fitness. A right fitting bra should rest smoothly and comfortably on your shoulders. If the bra doesn't suit your body well, it could exacerbate the feelings of being uncomfortable. You might also develop skin irritations, or it could even lead to a sore breast later on.
3. Protection
During exercise, your bra should protect the breast tissue and nipples from abrasions. For instance, sports bras usually have extra padding for the breast tissue, giving added support to your breast while exercising. During strenuous activities, you'll notice a difference in the comfort of a sports bra than regular underwire bras. Your breasts will feel firmer and perkier, making exercise more enjoyable. Sports bras also help prevent sagging when you exercise, as they keep the breasts firm and hold them in place better.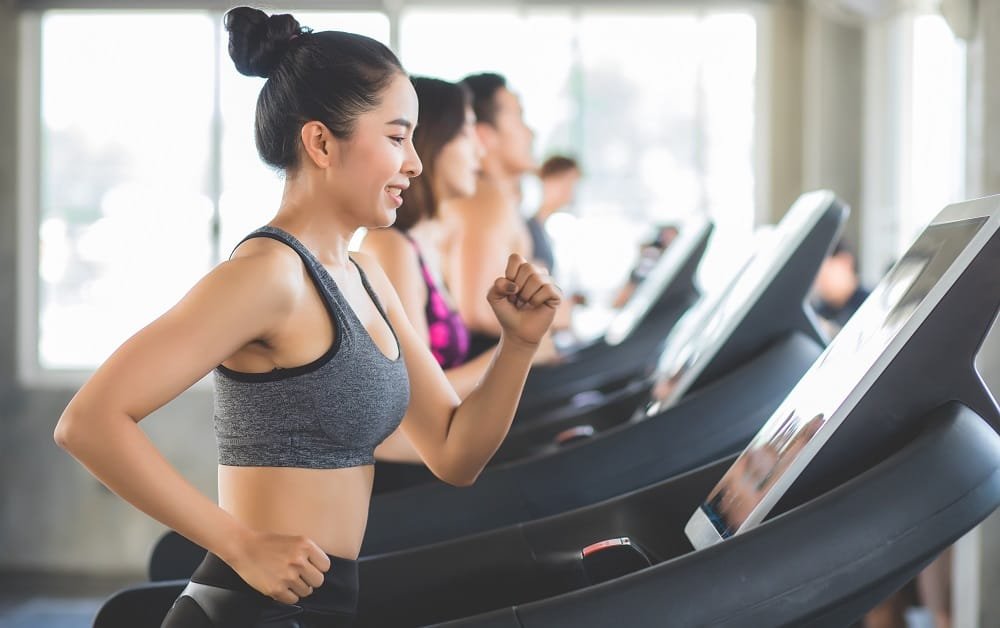 Women with large and heavy breasts often feel uncomfortable while exercising because it causes the skin to become saggy and loose. If this is your dilemma, know how sports bras can help maintain muscle comfort and proper breast health. It allows you to maintain a firm and level breast shape, regardless of your cup size.
Some women feel discomfort since they feel claustrophobic and unable to move around in their bra. This is because too much movement can cause the skin to stretch, strain, and tear the breast muscles. With a sports bra, you can wear it even in hot weather, and it won't make you feel any inconvenience from stretching out.
4. Additional Coverage
Some bras have additional coverage, which keeps the breast from moving a lot when you're exercising. Although some people don't mind their breasts from moving too much when exercising, some women feel anxious, especially if they have bigger breasts. That's why some bra types can help you enjoy maximum breast support during your workout, like a sports bra.
Aside from that, you'll feel better after a hard workout as you're less likely to suffer from sore muscles because of the increased blood flow to your chest area from the additional support from your bra. Since your breasts are in place even when you're moving around, they won't feel sore after your workout.
Because some bras are meant for exercising, it can help you avoid chafing and rubbing the skin and preventing pain in the breast muscles.
5. Material
One of the factors that can affect your bra comfort is its material. If you want to feel comfortable while exercising, consider bras with a moisture-wicking fabric. The main benefit of wearing this type is not worrying about your sweat getting into your clothes. Water gets into your clothing because the fabric absorbs some of the sweat. The more you exercise, the more sweat or moisture can get into your clothes and eventually end up in your body.
When you're sweating so much, you'll end up with damp clothing and a wet feeling all over your body. The damp feeling can cause friction in your clothing, making it uncomfortable to continue working out. Often made of microfiber polyester, wearing something as small as a moisture-wicking bra is a great way to prevent friction and prevent the clothes from sticking together. You should consider using this type of bra if you want to be comfortable throughout your workout.
Moreover, using such bras in exercising allows the correct amount of air to circulate, keeping the skin from getting sweaty. You'll also feel more comfortable with such. If you're exercising in a hot environment, it's essential to wear a bra that's water-resistant. This way, if the sun does hit your skin, you won't have to worry about having moisture on your skin.
You don't want the skin to absorb all the sweat, especially if you're doing high-impact sports. With sweat-wicking bras, it's much easier to get a lot of air flowing through the area without your skin absorbing the sweat. You can put a towel on your chest as you play, but this isn't always the most effective method. Thus, the right solution is to use this bra type and not those made of cotton or silk. By wearing this type of bra, you can prevent feeling clammy from sweat forming at the wrong place, causing pain and discomfort.
Conclusion
Exercising is beneficial even though it involves movement and sweat, which can cause discomfort. But you can feel comfortable throughout your workout with the right bra. Choose a well-designed bra for exercising to allow you to move around without feeling uncomfortable. Also, consider your bra's fit as having one that's too tight or too loose would greatly impact on your workout performance. Your bra should also protect from sagging. Because exercising will make you move around, your breasts might easily sag. You wouldn't want that to happen, of course. That's why the right bra will keep your bra firm and in place while you do your thing.
Moreover, you should use a bra that can prevent you from feeling sore after your workout. As for the material, buy moisture-wicking bras so you won't absorb your sweat when exercising.