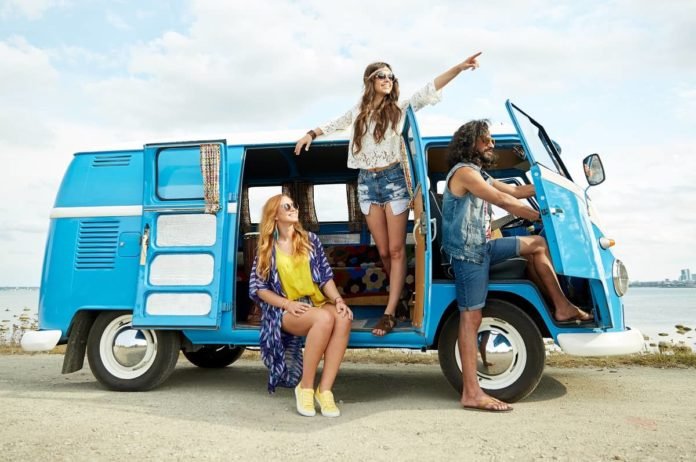 Planning to hit the road for the long weekend or just a day trip out with the friends? For those of us who absolutely love road trips, our car is our best friend. A bunch of calls, bag of junk food, the ultimate play-list for the road and a tank full of petrol- Ready, set, go!
But that's not all we need though, is it? A few pointers on what we really should keep in mind while taking that life-changing experience. (Road trips are pretty awesome with https://www.limofind.com/mo/kansas-city-party-bus-rental/, for some even better than taking a flight to your favourite destination) well here's all you need to know:
1. Tyres
Your car runs on 4 of those, and they do get exhausted hauling the metal body up. Best make sure to get these checked every 2 weeks, especially before taking any weekend getaways. Get the pressures right at a garage – if they're wrong you'll burn more fuel, wear the tyres and suffer poor handling.
2. The Coolant
Do you really want to go through the hassle of an overheated engine on the side of the road? Top up with a 50/50 mix of water and antifreeze (tap water's OK in a pinch, but add antifreeze later) and keep your car radiators happy.
3. The Spare
There are very few things than having to change a wheel, only to find the spare missing, damaged or flat. Check it before you drive off into the sunset. 🙂 Also, make sure the jack is workable: the handle and the wheel brace should be there and fit the car.
4. The Engine Oil
We definitely do not want a seizing engine, so top up the engine oil before heading out.
5. Hit The Lights!
Go through all your lights – indicator, brake, dip, full beam, fog and so on – one by one. Either get a friend to watch for blown bulbs, or park by a white wall or shop window one night to see them yourself.
6. Fan Belt
Check for cracks in the rubber or excessive plays. A prolonged shrieking while you're driving means either its slipping, or loose, or you've got kids in the car!
7. Check for Oil and Water Leaks
You definitely do not want those on your journey, it can lead to low fluid levels on a long journey. If your vehicle is in need of an oil leak repair service then book your car service online at kwik-fit.com, they provide a wide range of affordable service packages to suit your needs.
8. The Map
Personally, I rely on google maps way too much and while it has been quite useful along with the Nav-tech developed; trust me you want to carry a physical map with you. All sorts of weird things like running out of battery, bad signal and system crashes can happen, and you need the trusty old-school as a fall back option.
9. The Boot
Clean out the unnecessary junk you keep around in the boot of your car on a daily basis and make it lighter. The lighter your vehicle the less you got to worry about… not to mention the less fuel your car consumes.
10. Top Up Your Washer Bottles
You don't know what kind of unexpected dusts you might run into or you might just feel that your windscreen needs a bit of dust-cleaning. Be prepared is all we say.
So looks like we're all set for the next time we hit the road. Lock and Load em boys. Have an amazing and safe Road Trip !