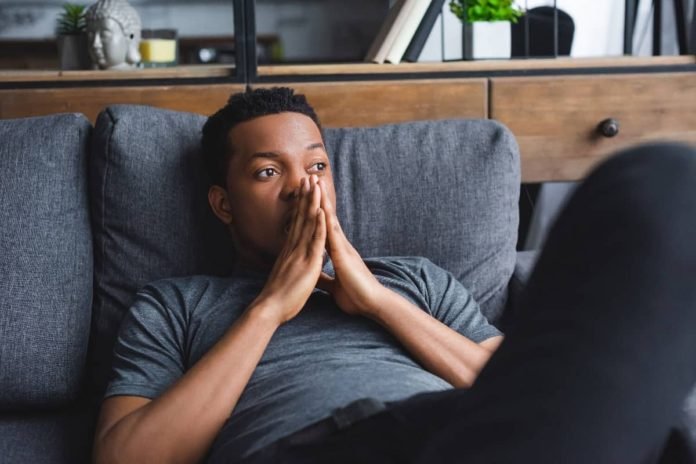 When it comes to knowing about alcohol addiction, it is hard to recognize that you have one. Then, how would you know if the problem exists and you need help? Let's start with casual drinking. Having one or two glasses of wine with friends or in a family gathering is not an issue but you need to listen to the alarm when you start abusing the substance and depending on it.
This is termed as 'alcohol abuse' or 'alcoholism' and it refers to the situation where a person keeps abusing it even after seeing its negative effects in his life. When this situation arises, he must take a closer look at the facts that he might have an addiction. Once he knows the symptoms and admits he is the victim, he is already on a recovery track.
For recovery, different options are available from in-house treatment, consulting with the primary doctor, or commonly joining few-step programs in inpatient rehabs. Selecting any of these choices depends on the severity of substance abuse.
Addictions Indicators
As Addiction is identified on a scale, the addiction indicators can help one find whether his addiction is minor or serious. These are five basic indicators that indicate that the situation is alarming.
Consuming alcohol for longer than planned
Not being able to stop or control the substance use
Losing interest in other activities
Being unable to fulfill everyday responsibilities due to high consumption
Continuing using it despite its negative consequences
If anyone is seen with the above indicators, he should go for rehab treatment.
Rehabs Are The Best Option For Recovery
recovery from alcohol addiction involves altering your thoughts, feelings, and behaviors. It is hard to tackle the psychological effects of addiction without the assistance of a professional.  At the initial stage of recovery, your body is unable to adjust itself and you encounter extreme withdrawal symptoms once you decide to stop drinking.
To break the physical and psychological dependency, you must detoxify or remove the alcohol from your system. Medically supervised detox is far safer than attempting to detox on your own at home. If you detox in a clinical setting, you'll have specialists on the side to assist you with any withdrawal effects, which can be fatal in some cases.
Not all rehabs provide medically assisted detox, but if you're severely dependent on the substance, it's important to seek help from established and well-recognized luxury rehab centers. These centers are working to ensure maximum success in treating and recovering addicted patients.
These centers are not like general public healthcare institutions, there is a range of facilities patients can get during their recovery process in these luxury rehabs.
● Private Facilities
These rehabilitation centers include "private" facilities for special patients that provide services not usually available in public or smaller rehab centers. Since the name luxury implies, these centers not only employ the best addiction and mental health experts, but they also provide the services of highly specialized therapists, such as yoga instructors, cooking staff, and people from a range of fields who provide patients with various sources for creative exploration to support them in their recovery process.
● Amenities
These rehabilitation facilities provide a variety of amenities where patients can relax and recover their souls in their spare time. It provides areas for them to exercise to keep their physical and mental health active throughout their treatment process.
Some of the basic amenities provided by these luxury rehabs include:
An area for massages and spa treatments
A swimming pool
A fitness center
garden
playing courts
kitchen cuisines
● Individual Care
Luxury rehab centers provide benefits that smaller or public programs patients desire. Patients receive individualized attention, which is one of the major attractions in choosing the luxury rehab.
Doctors in public programs a re responsible for addressing many patients at a single time; because luxury rehabs have specific numbers of patients with several healthcare experts assigned individually to each one of them. As a result, each patient receives the best possible attention and care.
Patients are provided with 24-hour care to ensure that someone is available whenever a patient requires it Whether they need medical assistance, psychosocial help, or simply someone to express their feelings, staff members are always available to assist them.
● Desirable Time For Recovery
Another advantage of luxury rehab is that it allows patients to stay in treatment for as long as needed. These are benefits that public programs struggle to provide because there is generally a long queue of patients for treatment and healthcare staff face difficulty in addressing and accommodating a large number at a time so they try to turn patients in and out of centers as soon as possible.
Conclusion
A luxury rehab facility, with exception of other basic rehabilitation centers, goes as far as to satisfy the needs and desires of each patient. Luxury rehabs offer treatments that incorporate scientifically proven therapies with elevated services and facilities, creating a pleasant and comfortable atmosphere that can help patients in their recovery process.
These rehabs offer their patients a wide range of facilities from comfortable bed settings, nutritious meals, and tried-and-true therapies and treatments that public centers struggle for.