Your skin health can be a major concern as lines and pigmentation slowly make a presence felt as time goes by. A lot of products promise the soft and supple skin of youth and not all deliver.
It is always important to do a bit of reading up and research when it comes to choosing products for something as sensitive as skin. Lately, more and more dermatologists and users have been raving about the properties of retinol, a product that has been in shining beacon amongst all anti-aging formulas. Extensively proven and considered a safe product, retinol cream can be the solution you were looking for.
Retinoid – The Wonder Ingredient
To understand the properties of your retinol cream better, let us first delve into the main ingredient that makes this such a much sought-after product. Retinoid is the name given to derivatives of Vitamin A that have exclusive skin-boosting properties. Some of these properties include the ability to clean up clogged skin pores, increase the collagen levels to combat lines in the skin and helping cell turnover rate improve. The faster the cell turnover rate, the faster skin discoloration disappears.
The Benefits of Retinol Creams
Retinol creams have strong antioxidant properties. It helps rejuvenate the skin and remove fine lines and wrinkles by nourishing the skin tissues and promoting cell growth. Retinol is a very effective agent in the unclogging of skin pores and has been used extensively in acne removal solutions. Retinol combats bacteria that can cause pimple growth.
Pore size is another important factor in the aging process. The pore size of our skin is defined in genetics but retinol can also help in reducing the pore size. Since it has exfoliating properties, it removes pollutants and dead cells that may stretch skin pores.
Healthy Lifestyle for Good Skin
Apart from exploring the distinctive properties of retinol as an anti-aging solution, it is always a great idea to learn about daily habits that improve skin health.
Constant hydration is one of the key ways to keep your skin healthy and young. Not just water; there are many fruit juices, shakes and herbal remedies that you can enjoy. Vegetables and fruits in the diet will go a long way in improving your skin health. Some of the recommended produce includes pumpkins, carrots, spinach and kale. They are high on antioxidants and are also loaded with the necessary vitamins and minerals. Vitamin C is an essential ingredient for skin health. Include a lot of citrus fruits, berries and broccoli in your meals.
Regular American fast food includes a lot of refined sugars and processed meats. These convenient meals are not good for your skin and overall health. They do not promote hydration of skin cells and it is always recommended that you replace such food with healthier options.
Smoking and alcohol are detrimental to skin health. Excess indulgence can lead to a dry and patchy skin. Mental and emotional stress is a big factor when it comes to aging skin. Take it easy and give yourself some time off from the daily grind. Lack of sleep can show in your skin and fasten the aging process. Bad sleeping habits weaken your immune system and nourishment system for the skin and result in increased wrinkles and puffy eyes. There are many methods to improve sleep. Explore them.
Choosing a Retinol Cream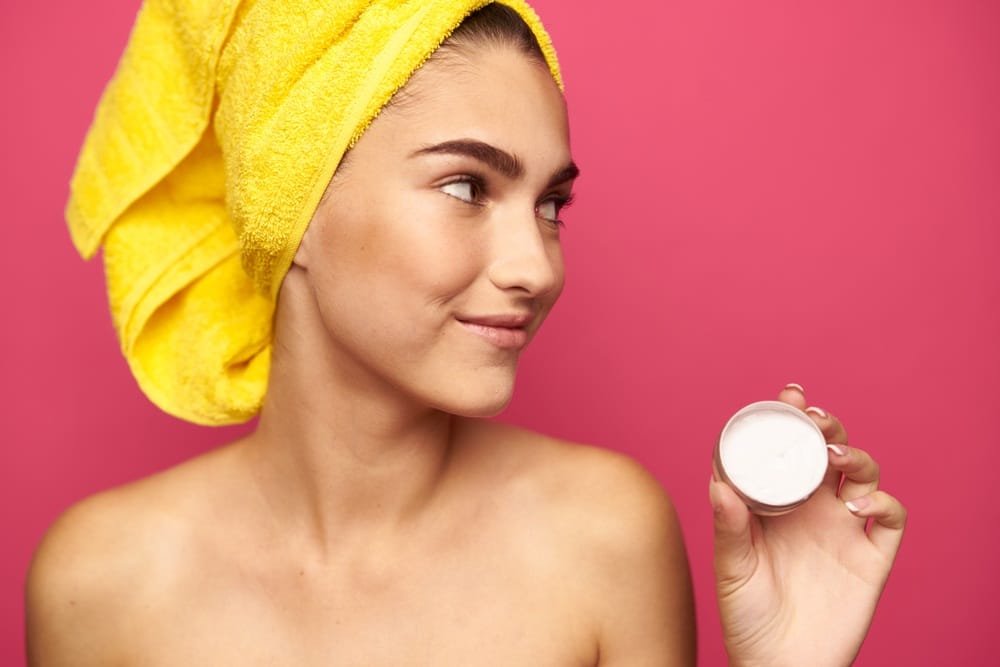 Retinol creams are priced higher than most skin-care products because of the high quality and amount of effort that it takes to make the product. You can always start by picking up a small quantity, either online or at a trusted store. There are a lot of choices when it comes to retinol creams and every year new products are launched with many claims and assurances. Their effectiveness also depends on the skin type you have.
Retinol and Sun-Sensitivity
Many people are concerned that retinol creams can lead to major sun-sensitivity. However, this is a concern that has largely been exaggerated. It is always advised to apply retinol cream before sleeping, so not much exposure to the sun happens. Humidity helps a good transition of the skin to the retinol cream, so summertime is considered a good time to have the treatment. Of course, sunscreen is always recommended to protect the skin from UV rays.
Retinol Creams – Completely Safe to Use
A lot of people mention the initial reaction of the skin to retinol as a concern. Most of these concerns are to do with stronger formulas which are prescription-only. A bit of redness, sensitivity or peeling can happen with prescription retinol products but correct usage (dose and timing) can mitigate these initial effects. Over-the-counter retinol products are normally not associated with such side effects and they have undergone a lot of monitored and approved clinical trials (unlike many other anti-aging products). Most anti-aging cream side effects are associated with tretinoin-based products. Retinol creams are considered a much more convenient solution.
There are lots of high-quality retinol products available for you to choose from. Depending on your unique requirements and goals, and importantly the type of skin you have, certain creams will be ideal than the others. Find your favorite Retinol cream by reading up on the top choices and reasons why you should adopt this proven treatment. Get familiarized with this amazing anti-aging agent by learning more about its applications and the way it works.
For more than 40 years, retinol has been used in various forms and helping many with their anti-aging concerns. Celebrity skincare professionals, experts and doctors have given positive feedback to retinol over the years. Available easily over-the-counter and online, it is a nourishing product for your skin health and is pretty easy to use. It is also recommended that you throw in a query with a dermatologist if you have extra concerns or special skin conditions.
Remember that your skin health is a reflection of your overall health and if you can take care of this important aspect, you will be giving yourself many long-term benefits.