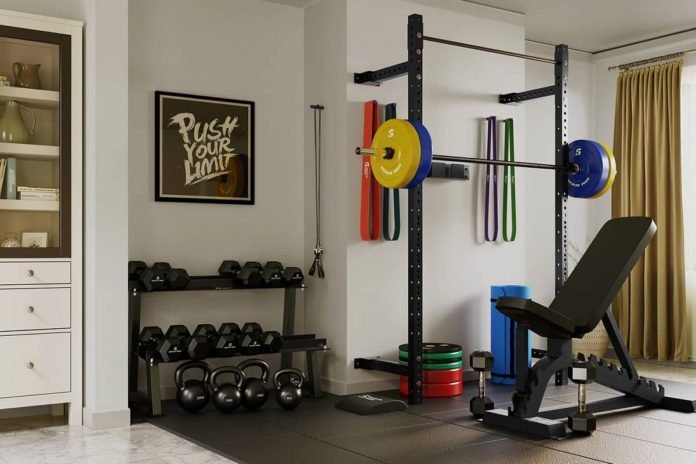 The home gym trend gained popularity many years before the arrival of the COVID-19 pandemic. However, the lockdown regulations mandated to curb the spread of the virus, thus leading more homeowners to jump on to the trend.
Homeowners love the idea of home gyms because they can save time and money in the long term. Their home gym offers 24-hour accessibility. Many gym subscribers feel obliged to go to the gym simply because they pay a monthly premium. Home gyms relieve the pressure of going to the gym when you don't feel like it.
If you're considering starting your own home gym, you must take heed of how expensive gym equipment can be and avoid purchasing unnecessary tools that do not suit your lifestyle and budget.
A  beginner startup kit is good enough to get you into the habit of working out from home without having to dig too deep into your pockets.
Here are five essential pieces of equipment you'll need for a functional home gym.
Gym Bike
Gym bikes are an excellent item for your home gym. Bikes are good for cardiovascular exercise. They are incredibly beneficial for burning body fats, thus helping with weight loss.
Bikes are also great for building muscular strength and provide low-impact and interval training.
There are two primary kinds of gym bikes. The best bike for you will depend on your personal fitness goals. Home gym prospects are advised to research and shop recumbent & upright stationary bikes that will suit their exercise styles.
Skipping Rope
Another piece of valuable equipment for your home gym is a skipping rope.
What's great about a skipping rope is that it provides excellent cardiovascular exercise without the need for heavy machinery like treadmills and step machines which are often expensive and take up a lot of space.
Skipping ropes require minimal storage space and are multi-functional. You can use the rope for pre-workout exercises like stretching.
Dumbbells
Dumbbells are one of the most valuable and versatile pieces of gym equipment. They primarily work on building upper body strength in your arms and back. Depending on the size, dumbbells can be used while doing other exercises like walking on the treadmill, stretching, or squats.
Pull-Up Or Hang Bar
A pull-up bar is another great accessory for building upper body strength. You can use the bar to increase your arm strength, correct posture, and relax your spine.
Many gym lovers often use dumbbells as the default for upper body strength. However, hang bars are more effective as they train your bones and muscles to carry your body weight.
The ability to carry one's body mass is something that one may need in dire situations.
Exercise Mat
An exercise mat is an essential tool in your home gym, especially for homeowners with tiled, wooden, or any hard floors. The mat needs to be sweat-resistant and comfortable for floor exercises like stretching and yoga.
An exercise mat is functional and can be stored in a cupboard or drawer. Like the skipping rope, a mat requires minimal space and has multiple functions.
When building a home gym, homeowners face making tough decisions based on their needs and space availability. Many fall into the trap of buying equipment that takes up a lot of real estate in their gyms but does not give them the results they want to see.
Thus, homeowners are implored to ensure that their equipment is functional, easily movable, and aligns with their lifestyle and fitness goals.