Everyone desires glowing, smooth skin. Healthy skin can make you feel beautiful and confident. There are many natural homemade masks and scrubs that you can make at home and use to invigorate your skin. Let's look at some you might want to try:
1. Lemons, Cucumbers and Egg Whites
Lemons, cucumbers and egg whites are good remedies used to reverse the signs of aging since they are loaded with vitamins, protein and minerals. The citric acid in lemon juice can be used to remove dead skin cells. In addition, lemon contains vitamin C, which is vital to reducing wrinkles, helping the skin cell renewal process.
The bleaching substances contained in lemon juice have been proven to improve skin complexion and texture. Cucumber helps to tighten the skin cells, and egg whites have astringent properties that help improve the elasticity of the skin.
Make a mixture of lemon, cucumber and egg whites, and start by washing your face to remove impurities and then apply this paste to your neck and face for about 15 minutes. Finally, wash it off using warm or cold water.
Must Read: 9 Best Foods for Flawless Skin
2. Rosewater, Curd and Rice Water
Curd is a natural skin antiseptic because it helps reduce skin spots. According to studies, rosewater has been shown to relax the skin and give it a natural glow. Rice water treats pigmentation, wrinkles and blemishes.
Make a mixture of rosewater and curd with uncooked rice flour and apply the mixture to your face and massage it moderately in a circular motion for at least 15 minutes before rinsing with warm water.
3. Walnuts and Blackberries
One of the things that you cannot control in life is the natural aging process of the skin. But you can influence some of the contributing factors. Vitamins can help, and that's why blackberry is one of the best ingredients that can be found in your kitchen containing vitamin C and omega-3 fatty acids. Moreover, they help in getting rid of dark spots and also reduce pimples from your skin. Walnuts contain vitamins B and E, which assist in fighting free radicals generated in your body due to a result of stress.
Smash equal amounts of blackberry and walnuts to get a paste. Add some water if necessary, and allow the paste to rest on your skin for about 10 minutes. Wash it off with warm water and then apply a moisturizer of your choice.
4. Kiwi and Almonds
If you want beautiful and healthy skin, then an almond and kiwi scrub can be the solution. Kiwi is an amazing fruit that offers a great solution to your aging skin. Kiwi has vitamins, nutrients and antioxidants that provide a beautiful, natural glow to your skin. In addition, kiwi contains fatty acids and potassium, which help the skin look more healthy.
Almonds are the best remedy for eliminating aging cells and also help to cure skin infection because it's loaded with minerals such as folic acid, potassium and vitamin E. Furthermore, it contains magnesium, which helps in reversing the side effect of stress hormones.
Soak a handful of almonds, add half a cup of kiwi fruit and then milk. Mix thoroughly to get an even scrub and then apply the paste to your face. Allow it to stay on your face for about 20 minutes and then rinse with warm water.
5. Raw Milk and Bananas
The benefits of bananas to our skin are numerous. They contain vitamins A, B and E, which act as anti-aging agents ideal for fighting wrinkles and fine lines. It is a good remedy for keeping the skin elasticity at its best and also assists in preventing age spots. Bananas are also a good natural moisturizer that you can use to keep your skin supple.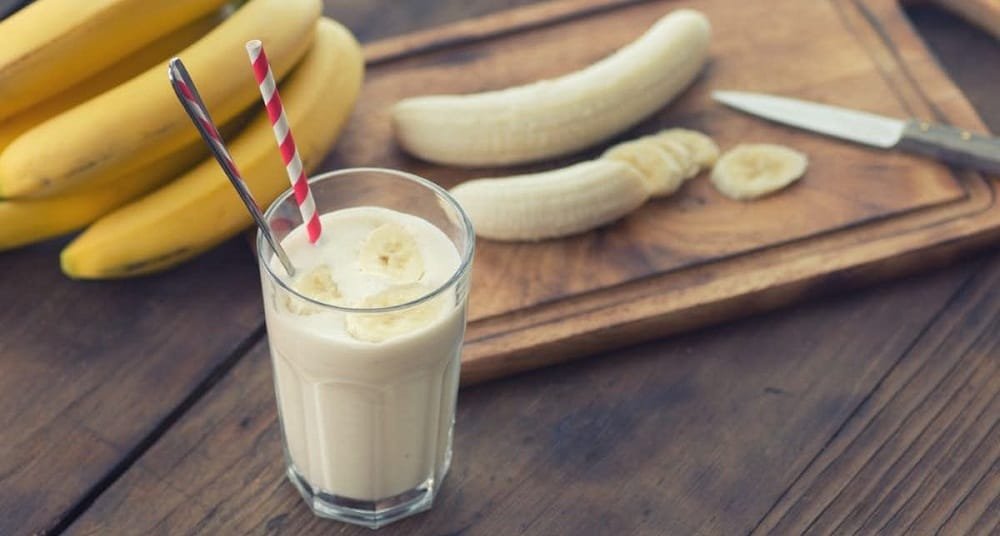 Another important remedy that you can use to prevent wrinkles is raw milk, which helps to hydrate your skin. Milk contains alpha hydroxyl acid, which is good for contracting skin pores. It also contains lactic acid, which helps in removing dead cells. Cleopatra was said to use milk to bathe in, which kept her skin soft and beautiful.
Make a mixture of bananas and raw milk and then apply the paste on your neck and face. Wait for 10 to 15 minutes and then wash it off with warm water. According to Sara Patel, a skin specialist, natural remedies should be used all the time because they do not have chemicals or toxic substances that affect the skin negatively.
Conclusion
Everyone wants glowing, beautiful skin. The above natural homemade remedies are recommended because they are less costly and readily available in your kitchen. Your skin will be free from wrinkles, dryness and dullness. In addition, exercise and a healthy diet will help to keep your skin young and fresh looking. Reverse the signs of aging by using the above secrets!